Just about everyone in the shipping industry uses Gaylord boxes. Do you know why? Well, they're great for a number of reasons and offer many benefits you may have never considered before. If you want to know why gaylord boxes are perfect for your shipping needs, keep reading!
Why Are Gaylord Boxes Perfect for Your Shipping Needs?
Gaylord boxes are often referred to as tote boxes, bulk boxes, bulk bins, pallet boxes, pallet containers, or skid boxes. If you're planning on shipping important cargo, here are a few reasons why Gaylord shipping boxes are the perfect option to get the job done:
Multiple Sizes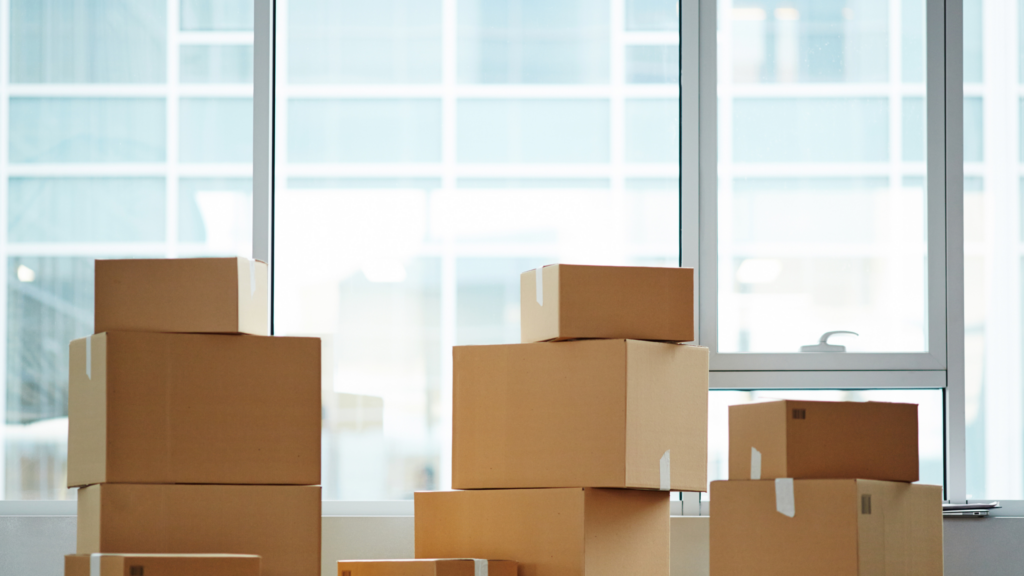 Gaylord containers are available in a wide range of sizes. Most of the time, these corrugated cardboard boxes are mounted on top of plastic, wood, or metal pallets. Therefore, they come in sizes that match the dimensions of the pallets. You can expect to find Gaylord boxes that range anywhere from 40-46 inches in length, 24-48 inches in height, and 35-48 inches in width. Some boxes even come in different shapes.
They Can Be Customized
You can customize your Gaylord box or boxes according to your specific transportation or storage needs. If you're planning on transporting bulk materials or other heavy-duty goods, you can order specifically reinforced Gaylord boxes that will accommodate the weight and type of contents it will carry. These bulk boxes can also be designed with additional corrugated lines if you're transporting delicate products, such as pellets, powders, and grains.
If you need to transport any type of liquid, you can add plastic liners to your Gaylord boxes to ensure there is no moisture damage or leaking. You're also free to order preassembled or flattened boxes that require assembly. Therefore, these are a very convenient option when you need to ship goods.
They Are Sturdy and Will Hold Anything You Need
Don't be fooled by the fact that these are corrugated cardboard boxes. They can be designed with different thicknesses in mind, making them quite sturdy and powerful.
Manufacturers often add multiple layers to these boxes by gluing corrugated sheets between the various sections. Therefore, they can range anywhere from two to eight layers. The weight capacity of the Gaylord box is determined by the wall thickness and size. Some of the thicker boxes can even hold up to 2,000 pounds, so you shouldn't have any problem transporting bulk materials.
However, they're also suitable for smaller projects. If you only need to store lightweight items, you can consider repurposing a used Gaylord box.
Explore Our Selection of Gaylord Boxes
They Are Stackable
Sometimes, storage space becomes an issue, whether you're in a warehouse, truck, or other vessel. Fortunately, Gaylord boxes can be stacked on top of one another, saving you a great deal of space and time as you don't need to make multiple trips.
However, it's vital to check the carrying capacity and lid and floor strength before stacking the boxes. You want to ensure you're stacking the boxes appropriately and that you put heavy boxes with a high weight capacity towards the bottom. This will prevent any unexpected accidents.
Tops and Bottoms
Depending on what you're planning on transporting or storing, you can order these boxes with or without lids.
Full-bottom Gaylord boxes enable you to hold your cargo as securely as possible. Partial bottom flaps don't fully meet, making these boxes more ideal for goods that need ventilation but won't fall through the bottom. Full flaps are ideal for holding fine, small, and dry items, such as pellets and powder, because the flaps go across the entire bottom securely. A tray bottom is ideal if you need to assemble your Gaylord box on top of a pallet, as you can slot the slides into place before locking together the configuration.
Durable
Corrugated cardboard is a durable material that consists of three different layers of paper. The design ensures strength and durability, giving you the necessary toughness and allowing you to use these boxes more than once. Furthermore, these boxes are completely recyclable, so you get strength and durability while being eco-friendly.
They Are Affordable
When compared to many other shipping containers on the market, Gaylord boxes are some of the most affordable options. Plus, with their durability, you won't have to replace them very often. You are also free to purchase used Gaylord boxes, which are an even more affordable option.
Final Verdict
Do you have a major shipping project coming up and need Gaylord boxes? Buy them as soon as possible to ensure your cargo is well taken care of. As you can see, Gaylord boxes are the perfect option if you need to ship important goods. They're considered one of the top storage and transportation methods. If you're looking to buy Gaylord boxes that are sturdy, durable, and reliable, Container Exchanger has everything you need for a pleasurable shipping experience.